PiYo Workout Review
Jul 22, 2020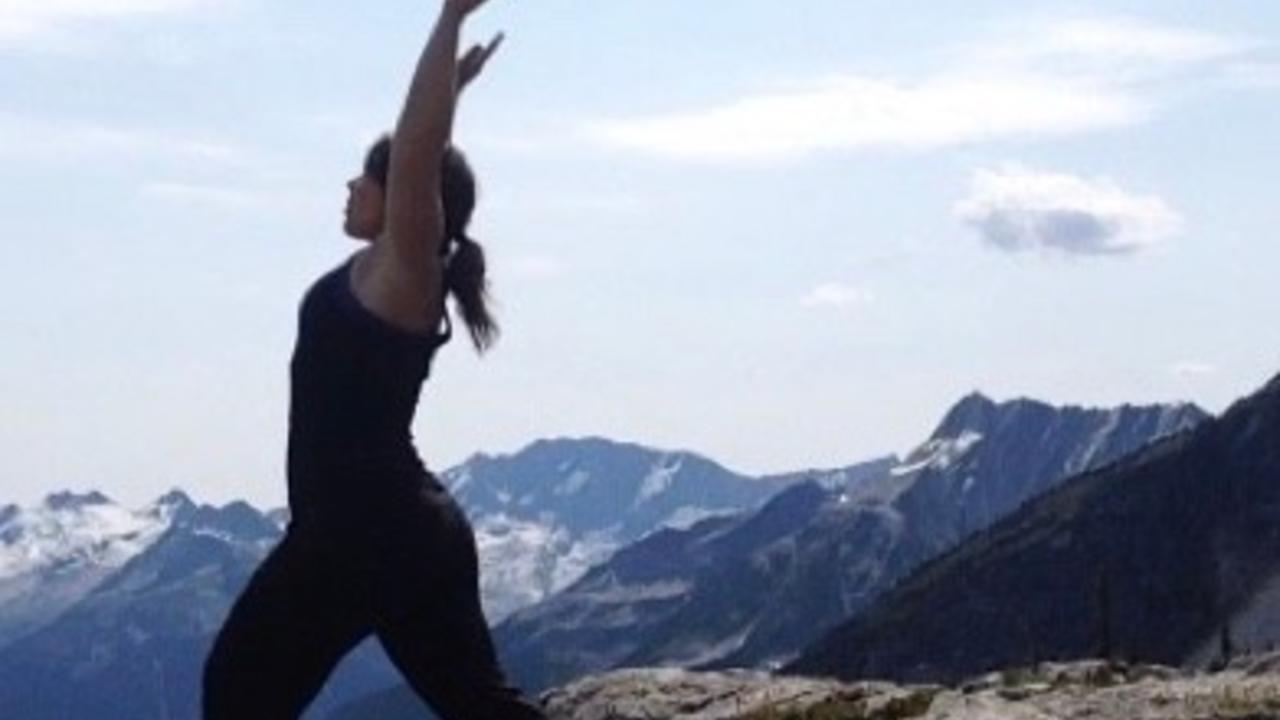 It's kind of weird sometimes how things work out.- I wrote this blogpost & review 6 years ago, and I'm in the same spot right now. I'm entering a new season in my womanhood and I'm rediscovering my passion for PiYo AND getting the same holistic results as what helped me fall in love the first time!
I was so excited to try something new, but also worried that a seemingly mellow workout would not get me the weight loss results I was looking for.
At the time I was not able to take off a nagging 15lbs that had crept up during winter and Christmas. I wasn't sure why. I tried everything...Working harder, working out longer, eating more, eating less, and like previous times I was just ready to accept the status quo . "Oh well," I thought, "At least I'm healthy!"
I made a decision to get certified to teach PiYo live which was launched in Canada by Beachbody Live at the same time as Team Beachbody launched the PiYo Home Workout.
I am all about being a tester before recommending something to others and I thought the fastest way to learn the format, was to practice daily with the home DVD's as well as the live format.
I was quite nervous about certification. The home workouts hadn't arrived yet, and I had no idea what I was in for, except for what I had googled, and seen on youtube. The instructors looked so graceful, coordinated, and strong. Everything that I felt I wasn't.
I nearly threw up in the certification. I think some of it was nerves because I really had no idea what to expect, and it did prove to be more challenging than I thought it would be, but this flexibility stuff was kind of a foreign language to my body.
I had never spent much time on flexibility training . I felt I wouldn't get a big calorie burn, and it was boring to hold stretches. (Even though I knew about flexibility being very important for well-rounded fitness)
I was all about the calorie burn. Boy was I in for a wake-up call !
So finally, I received my package in the mail and got started on own my 60 day plan. (This is a good time to mention that the PiYo Live is different from the PiYo Home Workout.)
In PiYo Live, it's a little bit of everything, while in the Home Workout, there are
• 7 workouts (25–45 minutes each) • 2 bonus workouts (25 and 30 minutes) • Quick Start Guide to help you start seeing results fast • Get Lean Eating Plan to make clean eating fit into your lifestyle • 60-Day Workout Calendar shows you what workouts to do when.
THE CLAIM
PiYo isn't like standard Pilates and yoga classes that make you hold long, intense poses, or lead you through dozens of repetitive, microscopic core movements. PiYo speeds everything up—including your results—by introducing you to dynamic, flowing Pilates- and yoga-inspired sequences that can burn serious calories at the same time as they lengthen and tone your muscles and increase your flexibility.
As you progress from one fluid movement to the next without rest, you'll maintain an optimal heart rate to incinerate calories throughout the whole workout! With every action-packed PiYo session, you'll burn excess fat and sculpt and define your whole body, as you minimize the aches and pains that can come along with high-impact workouts. The result? You get a low-impact, high-intensity, total-body workout, giving you a physique that's long, lean, and powerfully defined.
The Super Trainer is Chalene Johnson, and she is spectacular at delivery, cuing and her energy is charismatic, funny, positive and welcoming. She makes you feel successful every time you bring her into your workout area (of course these are visits streaming through the internet with access)
Okay, so let's get to the results. As time passed by, I felt taller. My hamstrings were so tight before that I walked with my tummy pressed out, and I didn't even realize it.
I lost about 5lbs and my body completely changed. I also increased my balance. When I began teaching I could barely stand on one leg and now ...well...I can walk the ridge of a mountain because the fear I used to have of falling (because I lacked balance) has diminished..it creeps back from time to time...I am human...but my quality of life and confidence have increased dramatically .
In fact EVERYTHING got easier. The rest of the classes I teach, my running times, my stress level, and every day my energy increased. I became really good at moving my body in a foreign language and I leaned out .
Doing the home program as a new PiYo teacher helped me incredibly because I was being coached daily by the creator of the program, and that sped up my language learning for cuing, and my body caught on to the language faster than any other new activity I've tried. It literally felt like my daily workout was a treat.
So I moved on... I figured I would get enough PiYo in my life through teaching and practicing...but it's different when it is not YOUR class. I can't , and won't push myself to the max when I teach. That is not my job. It is not my workout. My job is to deliver and when I practice, I am thinking about the learning, and cuing so I am not pushing my fitness.
THIS IS WHERE IT GETS INTERESTING...and I must do more research..but this is MY story
I'm almost 43 as I write this ,(I'm 47 now republishing this) and it's common knowledge that after 40 things degenerate whether we are active or not.
I started this post by saying that I always try new programs and stick to them so I know what I am recommending. Well let's look at the last year...there was Insanity Max 30, Then 21 Day fix Extreme...I did a few cycles of. Then I hybrid PiYo and 21 day fix extreme, then Cize, & 21 Day fix Extreme hybrid ,then Insanity Max 30 again (praying it would shed the weight I was starting to see ) then Hammer & Chisel, and I was slowly gaining weight again.(not all muscle either)
I blamed it on my nutrition and a little bit of stress from things out of my control.. so my cortisol levels were rising. And in addition to that, I was doing workouts that raised levels with lots of jumping.
A couple other things were going on...as I write this I am awaiting test results from a hysteroscopy (I'll save that for another post)...and I started having problems with my piriformis muscle ....I couldn't even walk my dog....Cortisol, or stressed induced??
Not sure but here is what I am sure about.
I have always heard that PiYo gives the best of both worlds. A compact workout that burns fat, reduces stress, releases cortisol and endorphins during the workout. I know my results were off the hook when I personally focused on it as my primary program. I didn't think it would be enough to keep me fit or lean me out, but it proved me wrong. It makes me feel strong, energetic, confident and amazing. I'm not alone!
TWO WEEKS AGO I MADE IT MY PRIMARY PROGRAM AGAIN
I am less stressed, I'm energetic again!
My flexibility is improving.
I'm getting leaner.
My piriformis is MUCH better, and I can even jog again without pain..not far, but for this girl who has many mountains to climb yet, that is extremely good news .
So I'm committed to being kind to my body, while getting the results I want, and giving my body what it is asking for. You don't have to beat yourself up with aggressive workouts, as a matter of fact, that may have been why I put the belly weight on recently...I've been too aggressive...so grateful it's deflating now. My last year's PiYo results are my inspiration.
AND HERE I AM AGAIN - I recently started a couple of my friends with PiYo through Beachbody on Demand
If you are curious about taking a challenge with me, let's set up a time to talk about it! Or let me know how you would like me to get in touch with you!
Contact Me Today!
The beauty is there is just as much joy, love and rediscovery in every season and again PiYo remains my top choice for delivering me just what I need for lean results in an experience that can not be matched.
This blog post contains affiliate links and if you make a purchase I will receive a small commission at no extra cost to you